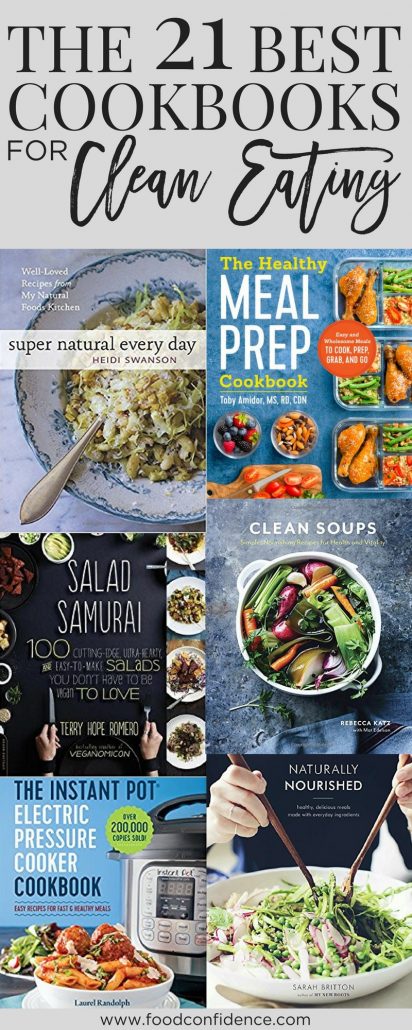 I love reading cookbooks. Even if I don't follow all the recipes exactly, flipping through cookbooks is fantastic for gathering ideas, inspiring new flavor combinations, learning new techniques, and helping me stay healthy. In fact, reading cookbooks is one of my healthy habits that create food confidence!
Making food and lifestyle changes that help you become your healthiest self is what I'm all about, and cookbooks are a great place to turn for recipes that help you get there. My Nourish program gives you all the support and guidance you need to make healthy lifestyle changes, so when you couple that with some clean cookbooks from this list, you're set up for long-term success without getting bored when it comes to food.
The next Nourish session starts on September 4th, so grab your spot and get a head start on preparing for incredible lifestyle changes with some of the best cookbooks for clean eating:
My cookbook gives you the run-down on how to make nutrient-rich juices that help you detox, fuel up, and feel amazing!
Mastering meal prep is key to staying on track throughout the week, and Toby's new cookbook gives you all the tools you need to make healthy meals without having to prep every single night. She also includes meal plans for clean eating, weight loss and muscle building.
One of my favorite cookbooks of all time! If you're tired of boring salads that don't keep you full, this one's for you – gather plenty of inspiration for filling and hearty meal-worthy salads.
This cookbook is a staple for new parents who want to ensure that their baby gets the nutrition they need, so that kids can develop healthy eating habits, too!
I'm in LOVE with my instant pot – I can cook hearty, flavorful meals in minutes instead of hours! This cookbook gives you great tips on how to use your instant pot for shortcut clean eating meals and offers many vegetarian options, something I find lacking in the Instant Pot world!
Soups are one of my favorite comfort foods. They're hearty, versatile, and so easy to make healthy. This cookbook has tons of great ideas for mixing up flavors while keeping things clean.
Eating healthy doesn't mean you need to buy obscure ingredients or cook complicated meals – and this cookbook is proof! All the recipes are made from easy-to-find ingredients with simple cooking techniques.
Slow cooked meals are fantastic for busy days – just toss ingredients into the slow cooker and come home to a delicious meal. This cookbook gives you tons of ideas for slow cooker recipes that are super easy AND super healthy!
This cookbook is great if you're feeding picky kids while juggling a busy schedule. Most recipes come together in 30 minutes or less and come with practical tips for cooking clean without going insane by the end of the week.
Even if you can easily navigate clean eating when it comes to lunch and dinner, eating a healthy breakfast – and serving a healthy breakfast to your kids – on busy mornings can be a struggle. This cookbook is loaded with healthy kid-friendly recipes that take no more than 5 minutes to prep, so you can eat a clean breakfast and get on with your day.
This cookbook is one of my favorites for inspiring new flavor combinations – the recipes use natural ingredients in creative combinations for some pretty exciting meal ideas.
I love that this cookbook is divided by season, giving you an idea of what produce items are in season throughout the year, and how to combine them into clean, delicious recipes. It's perfect for flipping through before heading to the farmer's market!
Sheet pan dinners frequently come to the rescue in my house – and this cookbook has so many creative, delicious ideas for hands-off dinners you can load onto one pan and stick in the oven.
This cheeky cookbook features 50 creative ways to use the ultimate clean-eating ingredient – kale! It's great for when you have a bunch of kale or other green you need to use up, but can only manage so many kale salads before you need some fresh ideas.
Love flavors from around the world, but intimidated by how to incorporate them into your kitchen – especially in a healthy way? This cookbook has you covered, with global inspiration for healthy plant-based meals.
This gorgeous cookbook has a rainbow of smoothie recipes – perfect for breathing new life into your daily green smoothie routine!
Bowls are the perfect balanced meal. They've got all your whole grains, veggies, protein, and flavor piled into one dish – and this cookbook gives you tons versatile flavor ideas.
If you like the idea of eating more veggies and plant-based foods, but get overwhelmed by all the steps that go into making vegan versions of your favorite meals – you'll love this cookbook. It gives you ideas for plant-based meals that you can actually make every day without spending all day in the kitchen!
My spiralizer is seriously one of my favorite kitchen tools for healthy eating. Zoodles are a staple in our weekly dinner rotation – and this cookbook is my go-to resource for spiralized veggie ideas!
If you want to enjoy your favorite decadent and normally not-so-healthy dishes while eating clean, this one's for you! It's got tons of creative and simple recipe ideas and tips for making your favorite comfort foods super healthy.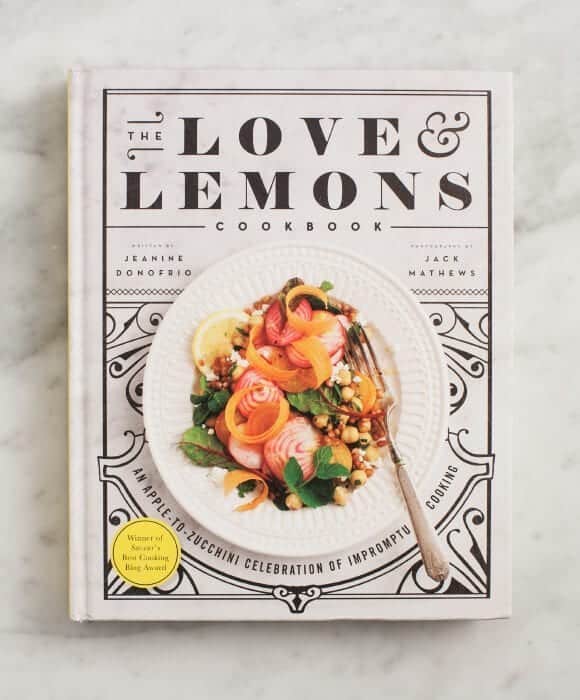 Whether you made it home from the farmer's market with an overwhelming amount of produce or just have random veggies left in your fridge at the end of the week, this cookbook is a great resource for last-minute healthy meals.
[Tweet "Love cookbooks? Here are 21 of the BEST cookbooks for clean eating: "]
What are your favorite healthy eating cookbooks? Let me know in the comments below!
---
If you want even MORE clean eating inspiration, join me starting September 4th for Nourish: 21 Days of Clean Eating where you'll discover how to cook clean, eat clean and change your relationship with food!