Fall is finally in full swing, and you know what that means – pumpkin EVERYTHING! Pumpkin not only ramps up the fall flavor in anything you add it to, but it's also jam-packed with nutrients. That makes it easy to load up on the comfort of pumpkin all autumn long. You can start with this Wild Blueberry Pumpkin Pie Smoothie.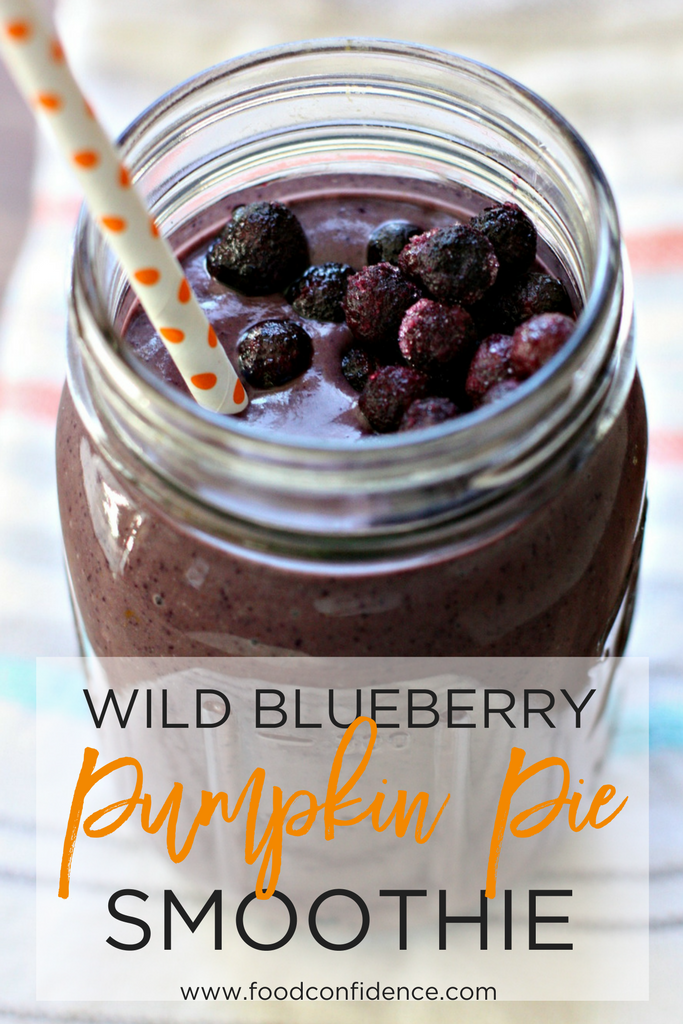 When it starts to gets chilly outside, I'm all about smoothies that taste like pumpkin pie. This new favorite smoothie gives me the best of both worlds. It's creamy and cozy like pumpkin pie, but with a fruity and flavorful kick from the Wild Blueberries. So good!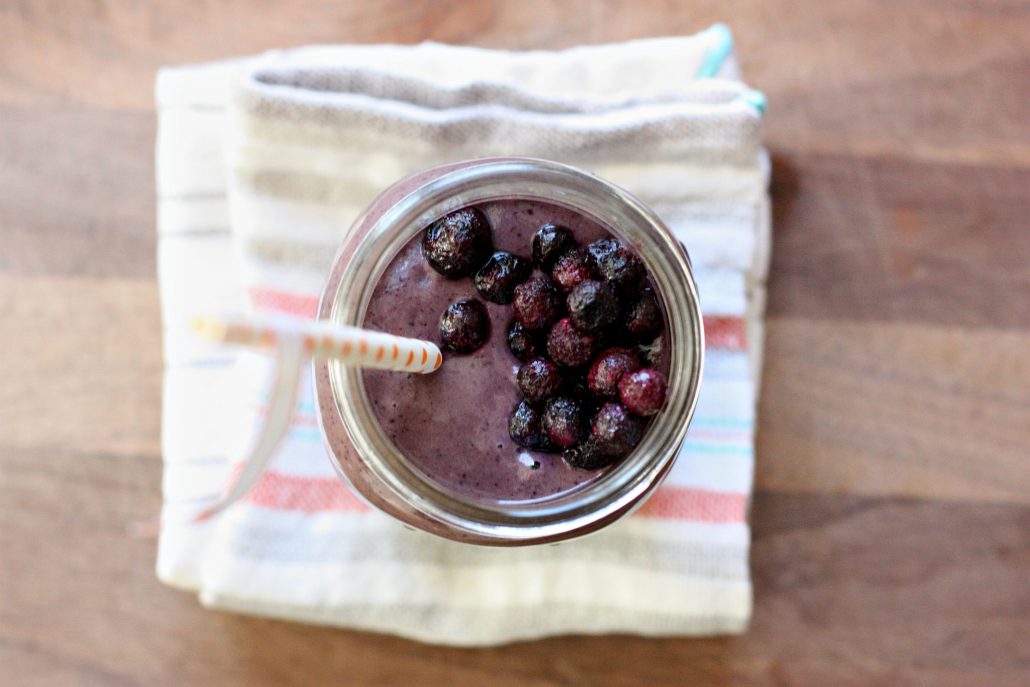 You know I'm a huge fan of Wild Blueberries, right? Frozen Wild Blueberries add flavor, sweetness, and tons of antioxidants to any fruit smoothie. In addition to the amazing heart and brain health benefits of Wild Blueberries, this smoothie packs a nutritional punch from pumpkin puree, which is rich in vitamin A, vitamin C, filling fiber, and more.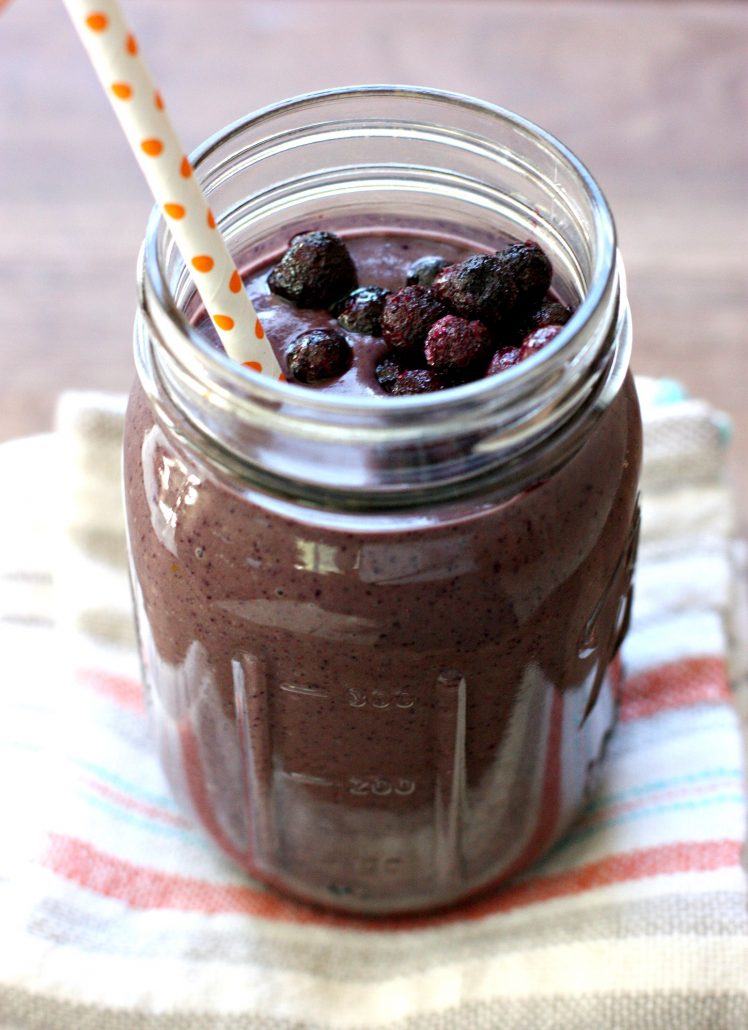 I love to pumpkin-ify my favorite recipes. From chia seed pudding to hummus, you can add pumpkin it to anything! To prove it, I'm launching a Pumpkin Challenge!
I'm challenging you to eat pumpkin every day, and with the awesome recipes I'll be sending you, you won't be wondering how to get it done! Just CLICK HERE to be included in my Pumpkin Challenge. You'll receive a fresh, and delicious delicious pumpkin recipe in your inbox every day for 5 days during the challenge! I'll be making some of the Challenge recipes live over on my Facebook group page, where you can share your pumpkin creations with me and the other Challenge members.
I can't wait to get started with the Pumpkin Challenge and dive right into the fall spirit with a new pumpkin recipe every day. CLICK HERE to get your recipes and join me in the pumpkin fun!
In the meantime, get a head start on the pumpkin goodness by grabbing the recipe for my Wild Blueberry Pumpkin Pie Smoothie below.
[Tweet "Join Danielle's 5-day fun pumpkin challenge + get WILD with her #WildBlueberry Pumpkin Pie Smoothie recipe "]
Wild Blueberry Pumpkin Pie Smoothie
Ingredients
1

cup

Wild Blueberries

1/4

cup

pumpkin puree

1

tsp

molassas

1

tsp

vanilla extract

1

scoop unflavored protein powder

2

shakes cinnamon

1

cup

almond milk

1

Tbsp

almond butter
Instructions
Combine all ingredients into a high speed blender and serve immediately. Top with fresh Wild Blueberries, if desired.